Firefly outdoors
The quinta stretches down across 17000 metres of terraced fruit, newly planted olives and meadow field beneath. Within the garden is a heated pool with sun-beds and umbrellas next to a somewhat bumpy croquet lawn! Tucked away further down, is an award-winning curvaceous hobbit house, with complete kitchen and bathroom, sleeping two persons in complete romantic solitude, with just the sounds of frogs and owls to keep them company. Below the pool area is a somewhat rough and ready tennis court, complete with basketball net, practice wall and trampoline.
In front of the house by the main gate, there is an open garage with charging points for electric bikes and surfboards.
Working farm
The quinta is a self-sufficient working farm, so the fenced-off valley side is home to two rare Portuguese female donkeys Sky and Willow, two rescued pot-bellied pigs, Poppy and Peggy; and a little gaggle of geese and chickens all of whom are discreetly cared for each morning and evening by the owners via a separate entrance. This ensures complete privacy for guests all hours of the day and night.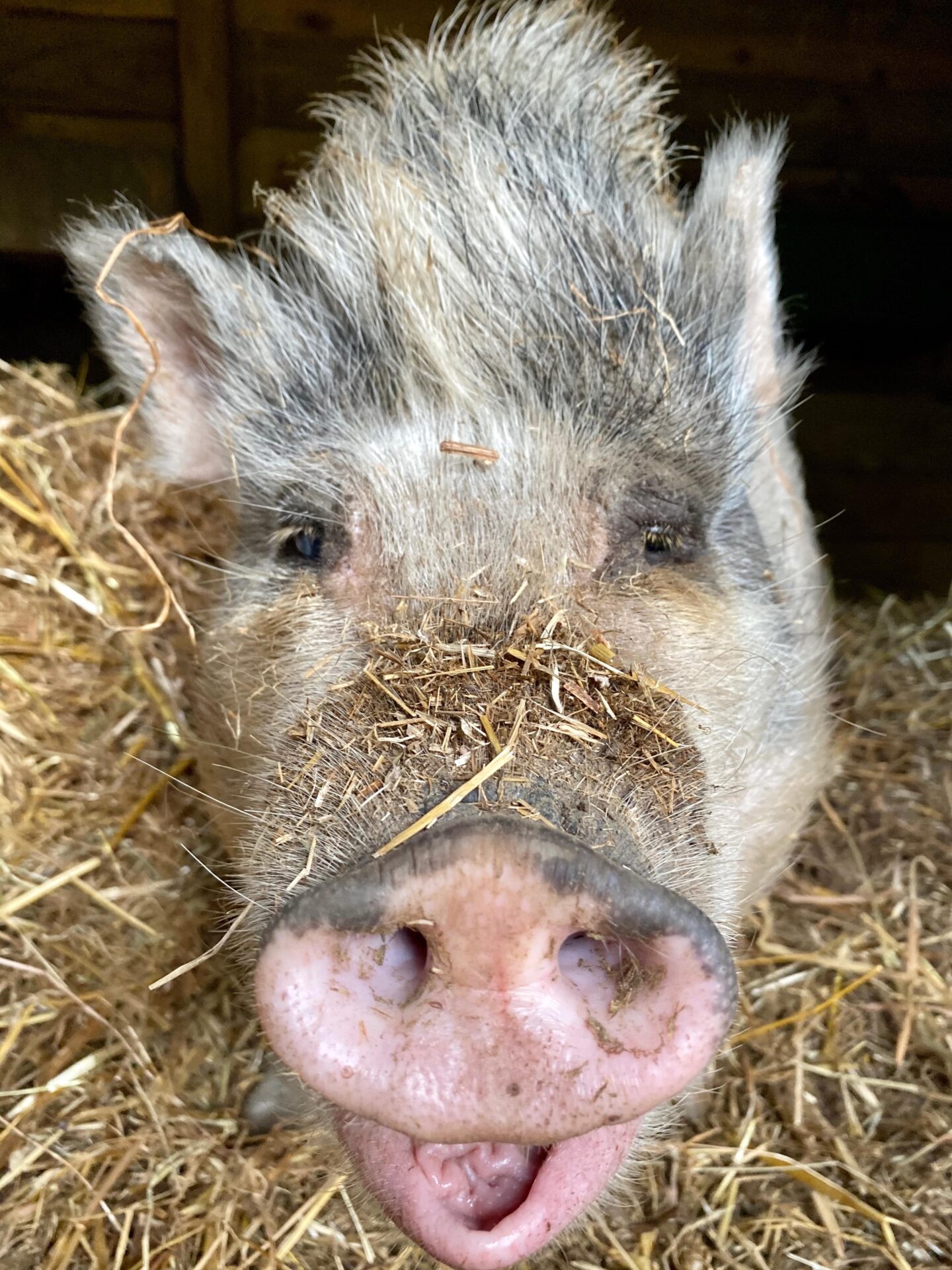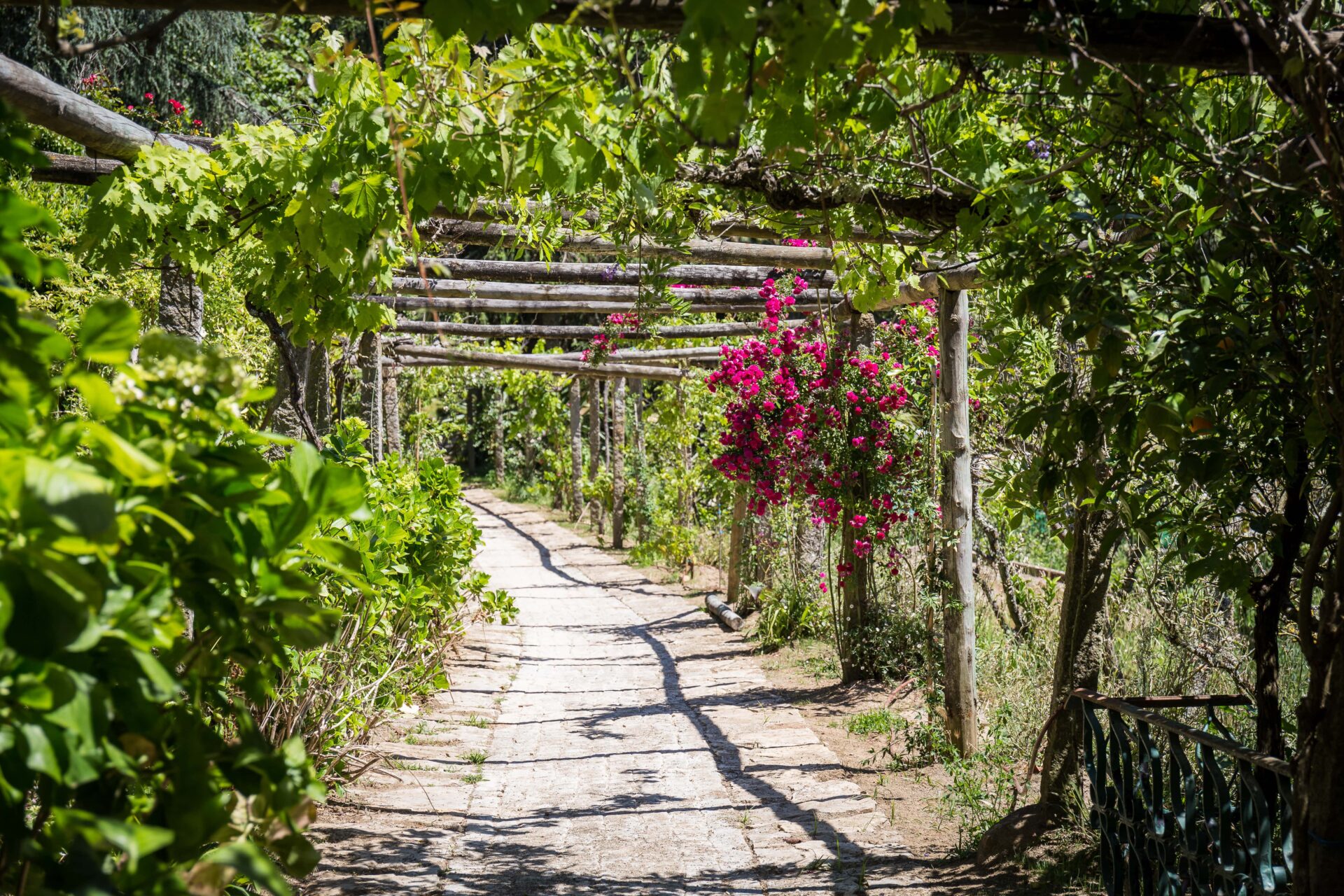 Rewilding
The owners of the quinta are passionate about conservation and the entire quinta is in the process of being rewilded. No chemicals are used at all, and the meadows and flowerbeds are left purposefully overgrown to provide habitats to bees and rare animals big and small. Giant lizards, festoons of fireflies, eagles, genets, badgers, foxes and salamanders all call Firefly Quinta home! This is not the place for those seeking sterile designer luxury or perfectly manicured lawns. If your idea of escape is the scent of flowers, passing bumblebees, and the call of donkeys demanding cuddles, this is the place for you!